How to Design a Logo in 5 Steps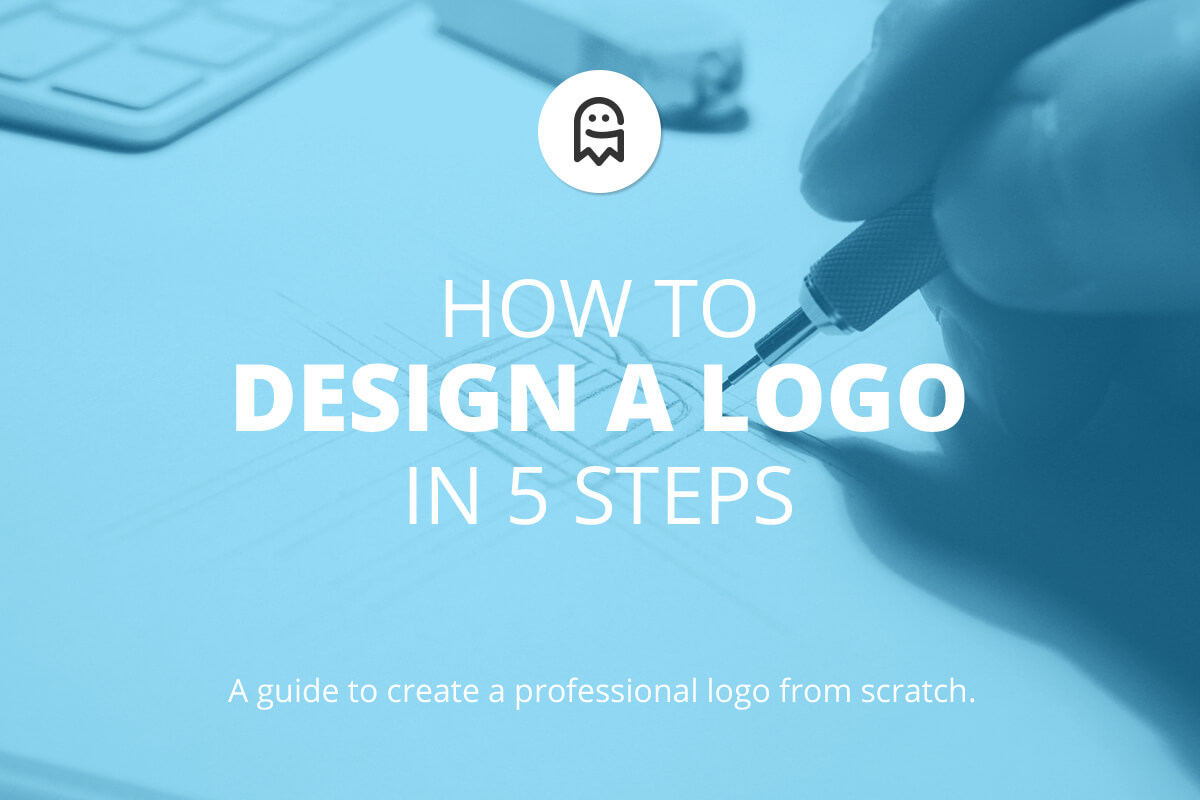 How to Design a Logo in 5 Steps
A logo is an essential part of a brand's visual identity. It will have a huge impact on the first impression your business is going to make: It will give your customers information about your brand and let them know if it's right for them. Because your logo is such an essential part of your brand, you want to make sure it's done well. All your branding materials will have your logo on them. It'll stare back at your customers from your website, your packaging, and your business cards. A great, professional logo design not only has the power to communicate what you stand for. It will also make a good first impression and help you stand out from the competition.
Need to design a logo? This is a guide how to create a professional logo from scratch. Designing an effective logo is not a quick or easy process. It requires research, thought, care and attention to ensure the final logo design targets the correct market and broadcasts the right message. A poorly designed logo will have a negative effect on the perception of your business, however, a carefully designed logo can transform a business by attracting the right people. Below there is an overview of an professional logo design process, which delivers the very best and most effective results to help boost your business potential.
1. Creating a Logo Design Brief
In order to design a business the perfect logo design that targets the correct market and broadcast the right message, you need to grasp a strong understanding of the business and its audience. To do this at the start of the project you have to answer a questionaire, which has been designed to find out as much as possible about the business and target audience. Based on the results you can create a list of objectives that need to be met by the logo design. This list of objectives forms the design brief, which will be used as a foundation for the decisions made during the design phase.
Here're a few examples for questions:
– What is the name of your company or brand?
– Do you have a company tagline or slogan that could be used as part of the logo?
– What product(s) or service(s) do your business provide?
– How many years has your company been in business?
– How many employees work for your company?
– Who are your competitors?
– What differentiates you from your competitors?
– Is there a unique story behind your business?
– Are there any inspiring visuals associated with your business?
– What does your audience care about?
– How does your audience learn about your product, organisation or service?
– What words do you want your audience to associate with your company?
2. Research Phase
One of the most important parts of any design process is research and discovery. This is where you will research and study the company, its history and competition, as well as the groups and individuals you aim to target. This research ensures you know the business inside out, so you are able to design a logo that represents the uniqueness of the business or product. The research phase is also an opportunity to discover potential ideas which could be used as inspiration during the ideas generation phase.
3. Concept & Design
When working on designs it's a good way to start on paper, using numerous idea generation techniques, such as brainstorming and word mapping. This is typically a very organic process and can vary from project to project. Any idea that comes to mind will be sketched on paper to explore the full depth of potential ideas for the logo design. Once the idea has been explored on paper you will begin to work on the designs using software called Adobe Illustrator, which is a vector-based software program, which means the artwork produced is scalable and will never lose quality. You will continue to explore and experiment with the ideas even during this state, to ensure the idea produced is presented in its best possible light. Once you have several solid designs prepared, you will have an incubation period of at least a day, where you will not look at the designs. During this time you may consider new ideas which you would like to explore and can return to the project with a fresh perspective. Following this period you will return to the designs, refine the work where needed and select the most suitable designs to present. You will refer back to the agreed objectives at all times, to ensure the presented designs meet the agreed goals which you defined upfront.
If you want to save some time you may should consider of using a premade logo design template. It can be very helpful to start designing with a logo design template which you modify during the process in order to make it an outstanding unique logo.
Logo design templates:
All in One Logo Creation Bundle
It's a huge logo creation tool kit including shapes, fonts, graphics, premade logo templates and much more.
Premium set of 100 Logos 01 & Premium set of 100 Logos 02
Two premium sets of each 100 logos as premade templates ready to use.
Free logo templates on Graphic Ghost
4. Client Presentation
Once designs are ready to present, you will create a PDF document which will display the logo designs created, with images of the designs in real life examples, along with supporting notes explaining the decisions made. I only present designs which I am confident in, and will give you my opinion on which I believe will be most suitable for your business. I will leave the final choice to you, and if you feel the design could be improved or modified to better meet the objectives, changes will be made where necessary.
5. Export & Provide Assets
Once the designs are completed, and you are happy with the final design work, you will prepare the new logo files for use on web and print. You will also prepare a logo usage document to help the client make the most of the new logo as the business grows.
For feedback or any kind of questions about the logo design process, please do not hesitate to contact the Graphic Ghost.